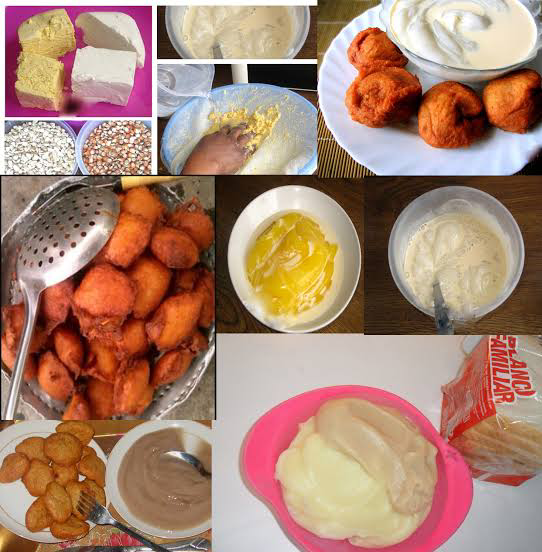 In Naija, a lot of food options are available when it comes to breakfast. So many easy to prepare, yet nutritious meals you can take in the morning and rush of to work. The beauty of these foods is much appreciated when you eat them with akamu.
Akamu is one of the most eaten Nigerian local food, because it can easily be combined with other meals. Akamu is loved by many because of the following;
its easy to prepare and enjoy
Lists of Foods to eat with Akamu
Below are some of the popular Nigerian breakfast options;
Akara and Akamu (Pap)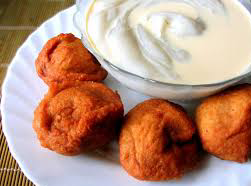 This beautiful delicacy has to be the most popular since it's almost everywhere in the country. Akara is made by processing beans into paste form, with other ingredients such as onions, pepper,salt and fried into cake or bean balls.
Akara and Akamu combo is so easy to prepare and delicious and this makes it a popular morning food. Some people add milk to the akamu to make it more tasteful.
Beans Moi-Moi and Akamu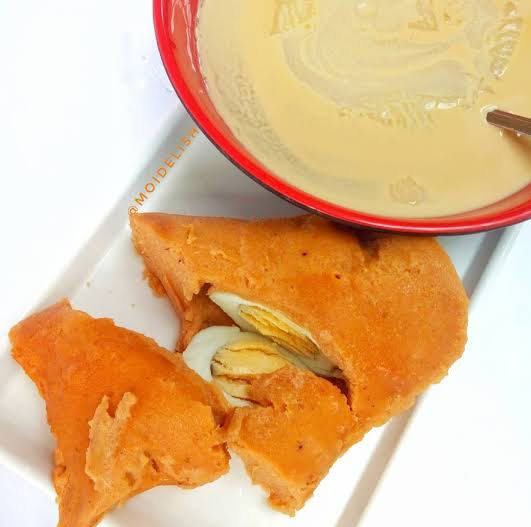 The second food on our list is Moi-moi and Akamu. Moi-moi (Nigerian bean pudding) is also made from beans like akara, together with onions and fresh ground red peppers. This makes it a protein rich food and a good combination choice for akamu (pap).
If you take Moi-moi and akamu in the morning, it will take long before you feel the need to eat another food.
Okpa and Akamu for breakfast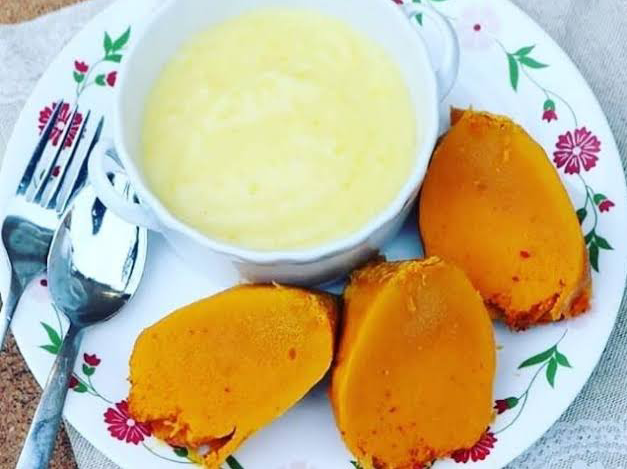 Naija okpa is another food that goes well with akamu. Okpa is more common among the Igbos and is made with a special type of beans known as Bambara nuts. Okpa is a unique meal that can be enjoyed for breakfast, lunch, dinner or as the perfect travel meal. It can be eaten with akamu (pap), garri or eaten alone.
Eating Okpa and akamu in the morning simple means you get satisfied fast and feel full for a longer time and drink more water. This makes it a wonderful choice of breakfast option.
Also read: Naija Women Should Avoid these Foods during Pregnancy
Dietary Habits That Help You Lose Weight
Health Benefits of Ogiri Okpei, Uses and Side Effects
Bread and Akamu for breakfast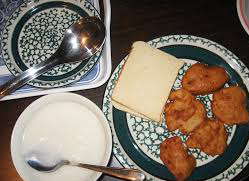 Just as you can take bread and tea, bread can be enjoyed with akamu or pap. Bread is a delicious food combination to eat with akamu because it's easy to prepare.
This combination has been accepted as a good breakfast option in Nigeria because it keeps one full for long, it's also believed by many to be a very healthy breakfast option.
Fried Yam and Akamu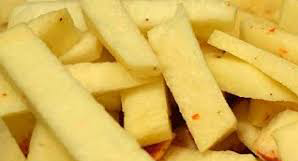 Another popular street food in Nigeria is fried yam, it is usually sold alongside akara, plantain and potatoes. It is a great choice of breakfast because it can be eaten with akamu and you feel full all day.
Related Posts: How to use akamu for ulcer Treatment
How to gain weight with akamu and Nutritional value
Factors to consider when choosing a Restaurant in Nigeria
Improve your Sperm Motility and Viability with these Foods