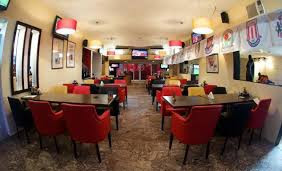 A restaurant is an establishment where people are served food and they pay for it. In restaurants your food is usually served to you at your table by a waiter or waitress. People tend to visit restaurants for so many reasons, because they cherish eating out, lack of time to cook, to eat meals they cannot cook or out of their reach etc. Although people will never eat out, which could be because some restaurants practice poor hygiene. These makes people consider a few things when choosing a Restaurant in Nigeria
Before you revisit your favorite dining establishments and spend most of your pennies ordering the most scrumptious options on the menu by hosting your loved ones, it is a wise move to know the basic things expected from a restaurant hygienically.
What things do you consider when choosing a restaurant?
Below are some of the importance factors to consider when choosing a restaurant in Nigeria
Location
When we don't want to open a restaurant but we talk about location, we refer to how convenient the location of the restaurant is. Restaurants should for no reason be sited in a dirty environments.
When the environment is dirty, the risk of food contamination and poisoning becomes high. Most food poisoning were caused by infected kitchen employees touching food with their bare hands, use of dirty kitchen utensils etc. It is important as a customer, to observe the environment, the employee to know if proper hygiene is possible.
Proper Hygiene
Proper and regularly cleaning and sanitizing multiple areas of your restaurant is required and lays the foundation for every other food hygiene principle that follows. Surfaces such as food prep areas, dining areas, door handles, and many other areas must be sanitized often to prevent the spread of any harmful diseases. It's a simple process with a simple reason, but it is an incredibly important and time-consuming practice.
Sweeping and mopping the floor every morning and anytime there is dirty on the floor, tables, chairs and windows. Make sure there are no webs on the roof or ceiling every morning. Food droppings on the table after a customer has eaten should be properly taken care of. Chairs arranged and cleaned for the next customers.
Refuse Disposal
A good restaurant must have a good refuse management system. Also the collection basket or materials should not be located in a place customers can see it. Endeavour to dispose trashes every day in the morning before proper sales start.
Hand Washing Materials
Provide washing hand materials, which includes water, soap or sanitiser. This should be available to avoid inconveniences among customers and proper hand washing
Making Drinking Water Available
When serving food, never forget to serve with drinking water. This helps to take down the food after eating. Most importantly, in case of choking, the customer can easily help his/her self.
Always make toothpick, napkin or servette available in case if asked by customers. This enables them pick their teeth after chewing though it's not proper to pick your teeth for everyone to see.
Proper Arrangements
It is important to clearly define the partitions or arrangements properly. In case the food is being prepared in the restaurant, the place for the cooking (kitchen) should be separate from the dining haul of where the tables are set. If it's a big restaurant with rest rooms, the convince should not be located close to the kitchen as well.
Also read: Dangers of Secondhand smoke in Children and Pregnancy
10 Health Benefits of Curry leaves and Side Effects
Conclusion
Restaurants cleaningness is as important as making food available for customers. Restaurants or fast food joints, should be properly managed to avoid food poisoning since is a place of public feeding. Since government agencies may close down restaurants that are poorly managed to save the masses. It's important to do the right thing to avoid ban.
Related Posts: Perfect Hand washing Steps
11 Proven Health Benefits Of Taking Water