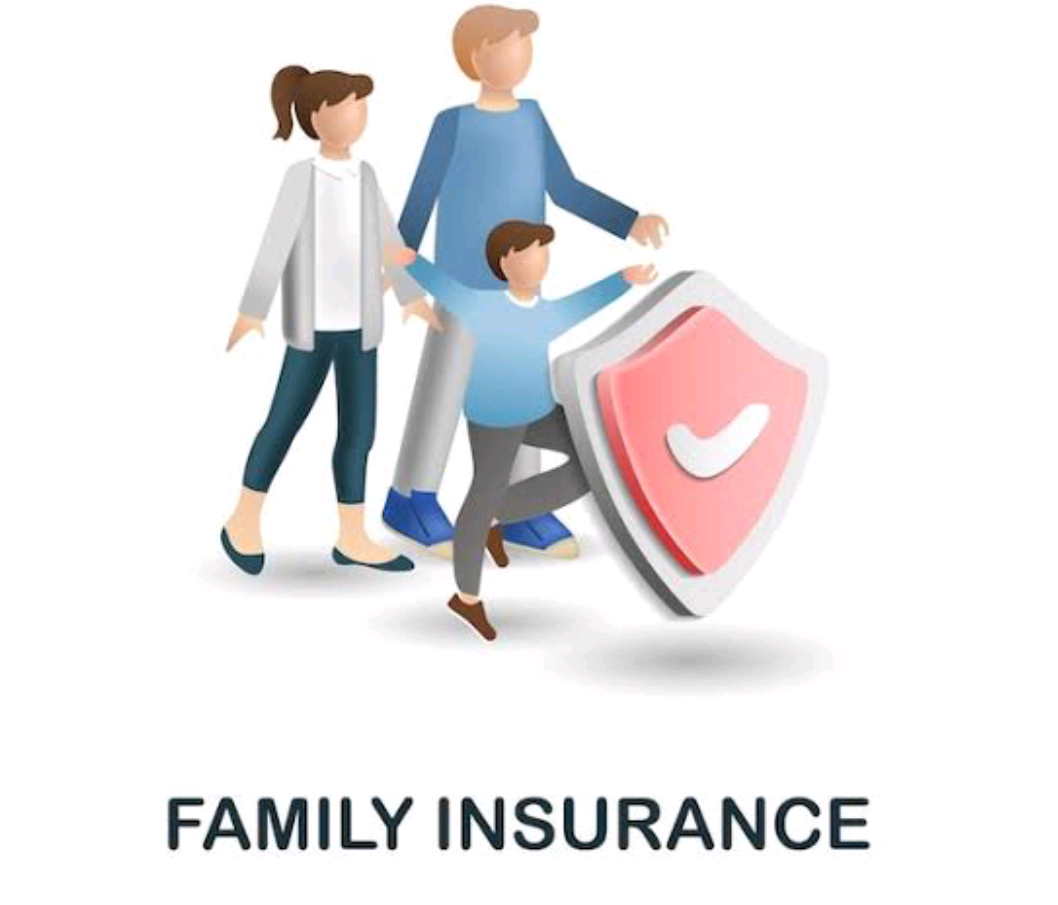 Family insurance is an aspect of insurance that is gaining rapid recognition, due to the overwhelming benefits attached to it which were not none before. Thanks to companies and agencies that have taken their time to sensitise and create awareness as regards family insurance.
Just as the name implies, family insurance is the insurance that gives coverage to all your family members against unforeseen circumstances like accident, illness and death.
A whole lot of benefits are associated with family insurance, which makes life worth living and encourages singles and young people to go into the family way.
Benefits of Family Insurance
Below are some of the benefits one can enjoy when he/her subscribes to a family insurance plans;
Financial Security/ Support
Have you ever wondered how to take care of funeral cost, outstanding debts, and everyday expenses for your loved ones ( children, wives, brothers, sisters etc) when you are gone? That is certainly what family insurance will help you take care of.
Family insurance helps provide financial security for your loved ones ( children, wives, brothers, sisters etc) in the event of your untimely death. This happens to be a good reason to quickly consider insuring your family and hope to still support when you are no more.
Healthcare Cost
Another important benefit enjoyed by people covered by family insurance is taking care of healthcare cost. Family insurance helps cover the high costs of healthcare, including medical treatments, hospitalizations, and buying of drugs.
Lately, the cost of health care has grown so high that an average family finds it difficult to use both government owned and private hospitals. But having a family insurance puts your mind at rest because it will help you manage the expenses.
Asset Protection
When your family is covered by a family insurance, you don't need to fear when acquiring properties or assets, because family insurance protects them. Family insurance can also protect your assets, including your home, car, and other property.
When you are in the right coverage, you can ensure that your family is protected in the event of damage, theft, or other unexpected events.
You have Peace of Mind
There's no joy sweeter for parents than when they are sure of coverage in times of unforeseen circumstances. Having a family insurance can give you and your loved ones peace of mind, knowing that you are all protected against unexpected events.
Off course it reduces the stress and anxiety, and allow you to focus on enjoying time with your family, or give more time to work/ business and be more productive.
Interestingly, family insurance can provide important financial protection or coverage and peace of mind for you and your loved ones. It is an investment in your family's future, and it is something that every should consider.
Top 5 Family Insurance Companies
Though we still recommend personal reviews, which you can grade based on variety of coverage options like, affordable pricing, and a strong customer satisfaction record. Below is our list of the best options for you;
State Farm
Study by J.D. Power, ranks As the overall best mainly because of the following;
Has a defined family life insurance policy
Extremely well-rated
Convertible child coverage through age 25
The family life insurance policy offered by State Farm allows policyholders to purchase a combination of term and/or whole-life insurance that covers immediate family members under the same policy.
State Farm's Select Term rider offers term life coverage in 10-, 20-, and 30-year options starting at $100,000 that can be later converted to permanent coverage. A Child Term rider protects your children with coverage up to $20,000 through age 25 and can be converted to permanent coverage once they reach adulthood.
You can get a quote for term coverage online through State Farm's website. However, you'll need to work directly with an agent to get quotes for other types of coverage or to purchase a policy. Policies are not available in Massachusetts and Rhode Island.
Northwestern Mutual
The next on the list is Northwestern Mutual, and they made it to the list as the best in whole life insurance coverage that protects your family's short. Their ranking comes from the following;
Wide variety of plan options to choose from
Excellent ratings
Available in all 50 states
Has a strong history of high dividend payouts.
You can choose from whole-life policies that last throughout your life and benefits such as premiums that never increase, successfully protecting your spouse and children with secure coverage well into retirement. Northwestern Mutual's customizable life insurance products blend whole and term coverage to meet long-and short-term needs.
The website has an online life insurance needs calculator, and many applicants will need a medical exam to buy a policy that can be completed through an approved financial advisor. All policies are eligible to receive dividends through Northwestern Mutual, with an estimated $6.8 billion expected to be paid in 2023.
MassMutual
Another interesting insurance company is MassMutual, they are the top choice for the best term policies for family life insurance coverage, offering convertible term coverage and guaranteed premiums. they offer;
Buy up to $3 million in immediate non-convertible coverage with Haven Life
Helpful online coverage calculators
Term coverage is convertible
MassMutual provides flexible life insurance products that protect your family with up to $10 million in coverage through term, whole, universal, and variable life policies. MassMutual ranked above-average in the most recent J.D. Power U.S. Life Insurance Study, coming in at 9th place among 21 carriers, and holds an A++ superior rating from AM Best.
The Vantage Term policy is available in 10-, 15-, 20-, 25-, and 30-year options convertible into whole-life coverage. In some cases, you'll be eligible for term conversion credits that can be applied to your new permanent policy's premiums. Policies must be purchased through a financial professional, and insurance applicants must submit to a paramedical exam to secure a policy.
Immediate non-convertible protection is also available for customers between 18 and 64 to buy from $100,000 to $3 million in term life coverage through Haven Life via a quick and easy online quote and application process.
Prudential
Prudential is the best when you consider child rider option. You are sure of the following;
Personal contact information is required for online term quotes
Coverage must be purchased through an agent
Average consumer satisfaction ratings
Prudential provides term life, universal life, indexed universal life, variable universal life, survivorship universal life, and survivorship variable life policies. The coverage options vary, and not all products are offered in every state. Prudential earned an A+ excellent financial strength rating from AM Best but ranked 11th out of 21 in the 2022 J.D. Power U.S. Life Insurance Study.
You can protect your family through survivorship policies, disability protection, and a child rider for $10,000 to $100,000 in coverage under age 25 that is added to a parent's term or whole-life policy. Other policy riders include waiver of premium, accidental death, estate protection, overloan protection, living needs benefits, and chronic and terminal illness benefit.
You can obtain an online quote for term life coverage through Prudential's website, but you must speak with an agent to secure a policy.
Transamerica
When you think about affordable pricing, you think about Transamerica. They provide customers with;
Many plans to choose from
Online quotes available
Options for coverage with no medical exam
Interactive online tool to help you build the right policy
Offering affordable family life insurance coverage, Transamerica earns our top recommendation. This carrier provides reliable coverage with various policy options, high coverage limits, and online tools. You can buy term life, whole life, universal life, indexed universal life, or final expense insurance coverage. AM Best rates Transamerica's financial strength as A or excellent.
Transamerica offers coverage from $25,000 to over $10 million, though you can buy Trendsetter policies for up to $249,999 with no medical exam requirement. Term policies come with 10-, 15-, 20-, 25-, and 30-year options. Online quotes are available for some policy types, though you'll need to purchase coverage through an agent. Policies are not offered in New York state.
Child riders offer between $1,000 and $99,000 in protection for your kids through age 25, one of the highest child term rider coverage limits available, convertible into a permanent policy once your child reaches adulthood.
read also: Health Insurance Benefits and How to Choose One