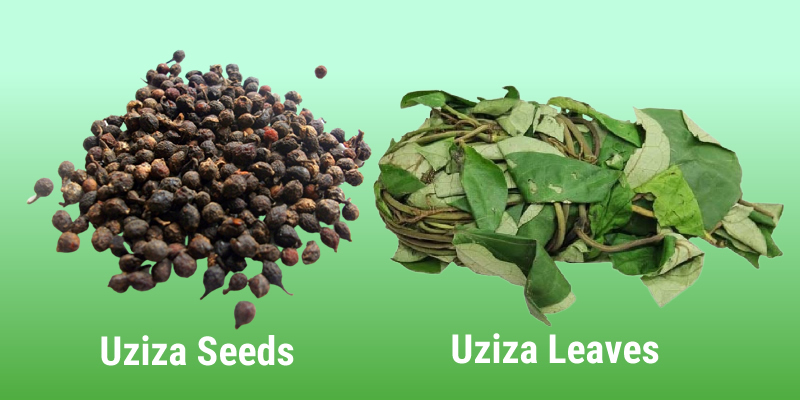 When you go close to the local herbal dealers, something is always common. You may wonder what could be common among thousands to millions of herbal drug users. Well let me tell you, it is the testimonies from the use of uziza leaves. In this post, we will look at the benefits of uziza leaves and everything you should know about uziza leave.
Uziza also known as Guinean pepper is a local plant that is used to spice up foods, which gives it the name 'king of all spices'. It is known as iyere in Yoruba, Benin pepper, kukauabe, false cubeb, Ashanti pepper, and Guinea cubeb in different parts of West Africa.
Yes! You heard me right. It may sound funny but it's true and the testimony is that uziza leaves never disappoint when used as a herbal medicine to treat a couple of medical conditions. No wonder a lot of research has been going on recently to scientifically carefully study the curative and mitigating power of uziza leaf.
A friend I know Melvin thought he was healthy, who would not believe it because he was blossoming like a tree planted beside the waters. Not until he got married and could not even make a baby with his wife, we all thought it was the wife's fault but the doctors said otherwise. Melvin took so many medications, yet no positive result. Not until a grandma in the village persuaded him to try local medicine made with uziza leaves, he began to make babies with his wife.
Upon research, I discovered that uziza leave is richly stocked with zinc and magnesium which are important minerals for the production of male sex hormones.
How to Use Uziza leaf to Improve Sperm Count
Just as we know, the sperm has to be healthy to increase the chances of fertilization. Because of this, people tend to watch their lifestyle, consume nutrient-rich foods or even take herbal medicines to improve sperm quality and health.
For all hoping on using these wonderful leaves, below is the simple way to prepare the leave and use them;
Get fresh uziza leaves and wash them thoroughly
Blend it with little water
Add little honey to the blended water and mix
Warm or add a little warm water to it and stir.
Take this every night after dinner for about two and observe some improvements.
Precaution
Abstain from alcohol during this period
Limit intake of sugary things too.
Uziza Leaf and Women Fertility
This leaf is not just beneficial to men alone in terms of fertility, it also helps women though many believe it's not healthy for pregnant women.
Traditionally, uziza leaf is used to improve uterine contraction during childbirth. Pregnant women are also advised to eat foods that contain these leaves to enhance lactation.
Finally, the seeds of the plants are also used traditionally to expel the placenta after childbirth.
Other Important Benefits of Uziza leaf
Aside from the popular role this leaves plays in fertility both for males and females, it is also helpful in the following ways;
Prevents Constipation
Constipation may come from the absence of enough roughage in our food, which results in a lack of bowel movement. Sometimes can be painful. Though uziza leave can not treat constipation, it can help prevent it because is quite rich in dietary fibre. Adding the leaf to your meals increases the amount of roughage you consume and helps keep off constipation.
Treatment to Cough
Uziza leaf is a wonderful spice, and spices help to clear the throat and cure the runny nose. To treat a cough with uziza leaf;
grind the leaf whether fresh or dried into a bowl and add boiled water
Allow for about ten minutes
sieve out the mixture and drink the filtered water.
This will help treat the cough and clear your throat for easier breathing
Good for Stomach aches
Uziza is also helpful in treating stomach aches. Just the same method you prepare it for cough, it is prepared and used to treat stomach aches. This is not surprising since is good dietary fibre.
Testimonies also show that the leaf could help relieve menstrual cramps in women.
Treatment of Diarrhea
Another important gastrointestinal tract disorder that can be cured with this leaf is diarrhea. This is because it contains some powerful antibacterials and minerals which are helpful in combat diarrhea-causing micro-organisms in the intestine.
So it is important if one already has diarrhea to increase the amount of uziza leaf he/her adds to their daily meals. It is also a wise choice to eat enough of the leaf for people not having diarrhea as it helps to prevent the disease.
Cancer Prevention
Cancer is a deadly disease that is growing popular but the good news is that this wonderful leaf can help prevent it. Research shows that the primary cause of cancer is due to free radicals in the body which damage all major components of cells, including DNA, proteins, and cell membranes.
Uziza leaf contains a powerful anti-oxidant called flavonoid, which can help neutralize free radicals in the body.
Keep Mosquitos away
We commonly know that mosquitos carry the plasmodium that causes malaria, so we can say that uziza leaf helps in the prevention of malaria because it keeps mosquitos away.
This is because of the scent that is unbeatable for mosquitoes. Many insecticides are made from compounds extracted from the leaves.
Other important benefits of uziza leaves are listed below;
Helps to prevent hypertension
Improves appetite
Treats rheumatism
prevention of diabetes
Conclusion
The Uziza plant is beneficial because both the leaves and seeds have been proven to be effective in herbal medicine. The most common way to enjoy the benefits of uziza leaves is by making uziza and utazi soup, a very nutritional and spicy soup enjoyed by many.
10 Health Benefits of Curry leaves and Side Effects
Health Benefits of Ugu Leaf and Side Effects
How to improve your Sperm count with Uziza leaf
Health Benefits of Ogiri Okpei, Uses and Side Effects