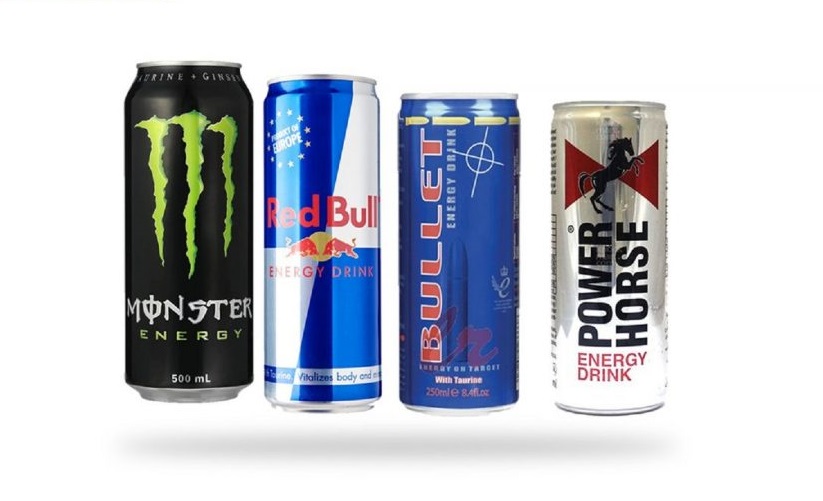 Some many people believe that energy drinks can boost energy when undertaking strenuous or high energy requiring actions. Well if you think this way, you are right! This is because energy drinks in Nigeria contains ingredients that can boost or increase energy and mental performance.
All energy drinks are packed with caffeine, which is a substance that has be proven to stimulate brain functions, increase alertness and concentration. Apart from caffeine, energy drinks contains enough sugar- which is usually the main source of calories in energy drinks.
Other constituents of energy drinks that helps boost energy includes vitamins, amino acid derivatives and herbal extracts.
Stressful activities are the ones that require much energy, both mentally or physically. Some of these activities includes; morning and evening workout sessions, playing football, dancing, jogging etc.
A lot of Nigerian hustles are also strenuous like biking, driving, farming etc. All these mentioned activities burns a lot of calories when undertaking them and as such requires rapid refill of energy through energy drinks.
List of Energy Drinks to Boost Energy
Below I will be giving you a list of energy drinks in Nigeria largely consumed before, during or after engaging in stressful activities
Predator Energy Drink
This energy drink produced by Monster energy is an affordable and popular energy drink brand believe to unleash the animal spirit(energy) in the drinker. It increases concentration and focus, helps you feeling fresh for a longer period.
It comes in four brands and taste, which are mean green, gold strike purple rain malt smash. Predator Energy Drink comes in a 40cl bottle size with 0.03% caffeine content.
Fearless Energy Drink
The next on my list is fearless energy drink and maybe the most popular rubber can energy drink available. It is manufactured by Rite Foods Limited. Fearless energy drink has a quick absorption mechanism and bowel compatibility, which helps it to boost energy very fast in the body.
It has two brands, the fearless energy drink red and classic. All comes in a 40cl bottle size with 0.031% caffeine content.
Bullet Energy Drink
Bullet energy drink is another drink known for boosting energy, alertness and concentration with an appealing taste. The bullet energy drink has two brands, the blue and black bullet.
The black bullet is alcoholic drink, and a popular choice for ladies that take alcohol due to its appeal taste. While the blue bullet energy drink with taurine is not alcoholic, but a caffeine-free energy drink with an exotic taste. It comes in 250ml.
Lucozade Boost
Lucozade Boost gets you energized with a wonderful taste. This maybe seen as the oldest energy drink in the Nigeria market still retaining its quality. It comes in different sizes and brands, Lucozade Boost contains is packed with B vitamin, sugars and sweeteners.
some are Lucozade Energy Drink 500 ml Regular, Lucozade Energy Drink 500 ml Blackcurrant, Lucozade Energy Drink 360 ml Original, Lucozade Blackcurrant 360ml, Lucozade Energy Drink Boost 450 ML, Lucozade Boost 250ml, Lucozade Energy Drink Orange 360 Ml, Lucozade Boost Energy Fast! Regular 330 Ml and Lucozade Boost Energy Fast! Regular 1 Litre.
Red bull Energy Drink
Another imported energy drink in the Nigerian market is the red bull energy drink known to be very effective. It is owned by an Austrian company Red Bull GmbH and the third most popular drink in the entire world after coca cola and Pepsi. This is impressive!
Icomes in 250 ml, 355 ml and 473 ml for people looking for extra energy. The caffeine content for every 100 grams is 30 mg.
Monster Energy Drink
Another foreign energy drink in Nigeria making waves is the monster energy drink, owned by Monster Beverage Corporation. In 2019, it had a 35% share of the energy drink market, the second highest share after Red Bull.
For every 100 grams of monster energy drink, the caffeine content is 36 mg. It is packaged in 250 ml, 350 Ml and 500Ml cans.
Power Horse Energy Drink
Do you ever want a natural flavoured energy drink? If yes, power Horse energy drink is the perfect brand for you. This drink is flavoured with light citrus flavour and caffeine off course for energy boost.
It available brands includes the malt extract, red rush, zero sugar and the original.
This energy drink is an Austrian energy drink developed and exported since 1994 though not so common in Nigeria then.
It comes in 250Ml can, with 32mg of caffeine per 100ml.
Climax Energy Drink
The next on my list is a herbal extract formulated energy drink that boosts your energy and mind. It also has a fruit-flavoured taste with other beneficial ingredients. Climax energy drink contains 32mg of caffeine for every 100ml. It is packaged in 250ml and 33ml sizes.
Meca Plus Energy Drink
This energy drink is a caffeine-free energy drink that helps boost your energy to do more and achieve greater feats. Meca plus energy drink is formulated from extracts of roots of Maca, which is a rare and valuable herb proven to have many amazing health benefits on the body. It is packaged in a 400ml rubber can.
Benefits of Energy Drink
A few benefits are shared by all the listed energy drinks in Nigeria, even though the proportion and time taken to be effective may differ. Below are some of the benefits of energy drinks;
Faster recovery after exercise
Helps you function when Tired
Source of Nutrients
Convenience or easy to use

Side Effects of Energy Drink

Most side effects associated with energy drinks come from caffeine overuse. There are;
Insomnia (inability to sleep)
Dehydration
Anxiety
Irregular heartbeat and heart failure
Restlessness
Aside the above mentioned side effects, caffeine withdrawal is also associated with headache, marked fatigue, anxiety, tremors, irritability etc.
Professionals often say that some other ingredients found in energy drinks in Nigeria touted to boost energy such as; taurine, ginseng, vitamin B, carnitine, plant extracts and bitter orange has not been properly vetted and as such caution should be applied when taking this products
read also: Amazing Benefits of Drinking Nutri-milk for All Genders
Benefits of Drinking Oluji Pure Cocoa Powder
Health benefits of ballamour bitters and side effects