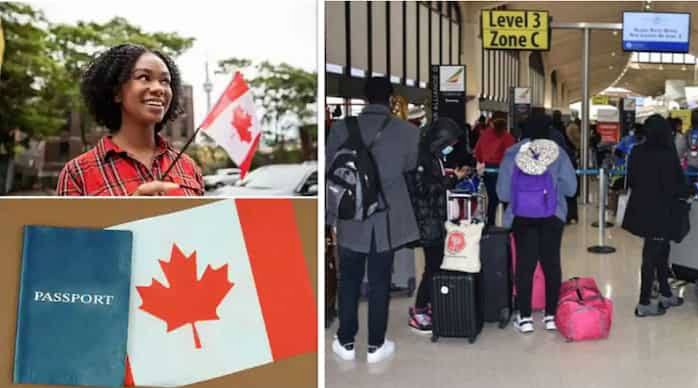 This can be the opportunity you dreamed and prayed for. For all that way to move to Canada for studies or work, and eventually become permanent residents or citizens of Canada, this is the golden opportunity.
Canada, known for its breathtaking landscapes, high standard of living, and diverse culture, has long been a popular destination for individuals seeking new opportunities and a fresh start. If you're considering moving to Canada and becoming a permanent resident, you might be wondering about the best approach to make the process as smooth as possible. In this blog post, we'll outline an easy way to migrate to Canada and embark on your journey towards permanent residency.
Simple Steps to Migrate to Canada
Follow the outlined steps below carefully and start your applications to migrate to Canada for work or study;
Step 1: Research and Explore Immigration Programs Canada offers several immigration programs to facilitate the entry of skilled workers, entrepreneurs, and individuals with specific qualifications or family connections. Begin by researching the different programs available and determine which one aligns with your profile and goals. Some popular programs include the Express Entry system, Provincial Nominee Programs (PNPs), and the Start-Up Visa Program.
Step 2: Determine Eligibility Criteria Once you've identified the immigration program that suits your needs, carefully review and assess the eligibility criteria. These criteria may include factors such as age, education, language proficiency, work experience, adaptability, and ability to financially support yourself and your family. Understanding the requirements early on will help you determine your eligibility and plan accordingly.
Step 3: Improve Your Language Skills Proficiency in English or French is crucial when migrating to Canada. Enhancing your language skills through language courses or exams like IELTS (International English Language Testing System) or CELPIP (Canadian English Language Proficiency Index Program) can significantly improve your chances of successful immigration. Achieving higher language scores can earn you more points in the selection process.
Step 4: Complete Educational Credential Assessment (ECA) If you obtained your education outside of Canada, it is essential to have your credentials assessed by a designated organization. An Educational Credential Assessment (ECA) evaluates the equivalency of your educational qualifications to Canadian standards. This step is necessary for certain immigration programs and can contribute to your overall points in the selection process.
Step 5: Create an Express Entry Profile For those interested in the Express Entry system, creating an online profile is the next step. The profile will require you to provide detailed information about your skills, education, work experience, language proficiency, and other relevant details. Based on the information provided, you will receive a Comprehensive Ranking System (CRS) score, which determines your ranking in the Express Entry pool.
Step 6: Enhance Your CRS Score To increase your chances of receiving an invitation to apply for permanent residency through Express Entry, it's beneficial to enhance your CRS score. Factors such as improving language proficiency, gaining additional education or certifications, securing a valid job offer from a Canadian employer, or obtaining a provincial nomination can significantly boost your score.
Step 7: Submit Your Application and Required Documents If you receive an invitation to apply for permanent residency, congratulations! Now it's time to submit your complete application and all the necessary documents within the given timeframe. Ensure that you have all the required documents, including passports, police certificates, medical exams, proof of funds, and any additional documents specific to your chosen immigration program.
Step 8: Wait for Application Processing and Decision After submitting your application, you will enter a waiting period while the immigration authorities review your case. The processing time can vary depending on the program and individual circumstances. During this time, it's crucial to keep track of any updates or requests for additional information from the authorities.
Step 9: Prepare for Arrival in Canada Once your application is approved, you will receive confirmation of permanent residence (COPR) and other relevant documents. Make sure to carefully read and understand the instructions provided. Prepare for your arrival in Canada, including arranging travel, accommodation, and familiarizing yourself with the local culture and traditions of Canada. Good luck 👍